Applications have changed the way we go about our lives, transforming our domestic routines to a point where few of us could imagine life without them. However, it's not just our personal lives that can be significantly improved by apps – there are countless options for business owners and companies, all designed to enhance the smooth running of a variety of business areas.
When we say there are countless apps that are available to businesses, that's no exaggeration – the options available number in the millions. For example, there are now applications that can be applied to businesses that help to monitor employee feedback, such as 360 Degree Feedback, which allows feedback meetings to be a thing of the past – if you want to find out more, click here! Obviously, that's far more than any business owner has the time to sort through, so here's a shortlist of the most crucial types of business app that all entrepreneurs should seek to introduce to their company…
Collective working apps
Collective working apps such as Slack and Teamwork are designed to make collaboration between employees as simple as possible, providing a dedicated area where workers can discuss projects, set tasks, and address any concerns. These apps could be particularly beneficial to your company if you rely heavily on remote workers or freelancers, helping to ensure everyone is on the same page even if they are not working in the same building.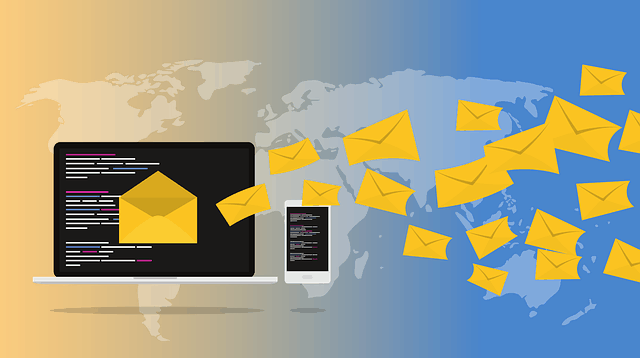 Email management apps
Email is undeniably vital to businesses, but the management of your email account is likely to be a daily chore that takes far too much time from your day. Tools such as Simplelists can help with tasks such as email marketing, and with a full hosting service and management provided you don't need to worry about the technical details. There are a variety of different apps you can turn to to help streamline your email account and – hopefully – achieve the much-coveted status of "inbox zero".
PDF editing apps
PDFs are ubiquitous across a range of business services, with contracts, in particular, utilizing the popular file format. If this is true of your business, then ensure you're getting the most from your PDF usage by using apps such as PDF pen to edit, amend, and annotate PDFs without having to go through the hassle of converting them to .DOCX files.
Time management apps
The impact of so-called "lost time" to a business can be substantial, so time management apps are definitely worth considering using in your business.
The most popular forms of time management apps – such as Harvest – tend to work fairly simply, allowing the user to note down a time spent on a task and creating reports that can then be analysed in order to ascertain areas where time could be saved in future. There are two ways to make use of these apps across your company:
The most obvious way is to use a time management app

yourself

, helping to manage the time you spend on individual tasks and increase your overall efficiency.

Alternatively – or additionally, if you prefer – you can use time management apps to monitor your workforce.
Whether you choose one of the above or both, you're likely to be glad of the change, and you should see significant productivity improvements across your business as a result.
In conclusion
There is no doubt that apps have made our personal lives simpler, but they arguably offer even greater benefits when utilised for business purposes. By introducing the apps above, you can be sure that your business will soon enjoy simple, well-managed operations across all areas of your business, helping ease the path on your route to business success.