Android is one of the most preferred platforms for racing games in contemporary scenario.  Especially if your device is a tablet, then the interest grows up to many folds.  It's quite natural to enjoy the game better on a bigger screen option. Graphics, key movement, and other factors seem to be more interesting on a bigger screen. In fact there are certain games those are specifically more enchanting to be played over a tablet. The line-up given below presents some of those. Take a look!
Traffic Street Racing: Muscle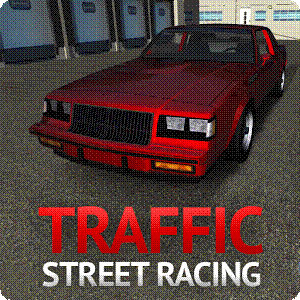 Traffic Street Racing: Muscle is a quite a buzzed name among gaming bugs. Especially, the game becomes distinguishing through the dynamic day cycle. In fact this is the reason that the game has become one of the most preferred names over a larger screen. Naturally the game is pretty engaging and simple in nature with awesome clear graphics that suits well with bigger screens. However, the great part here is to mention that it is available absolutely for free. No doubt should be there when we say it has bagged more than eleven thousand five star reviews on Google Play. Infinite streets to discover never lets you easily get out of the game.
Beach Buggy Blitz
Undoubtedly the game is always recommended to be played over an Android tablet. Its set-up and fundamental needs direct towards an Android bigger screen environment. The game boasts one of the finest graphic that mate well along the bigger display. It involves sleekest control, pretty much user-friendly in nature, and gathering coins to hike your account has made it perfectly engaging for a user. Apart from this, the game always makes you refreshed through the thorough upgrades so that you never feel it boring. The best part above all is that it is available absolutely free.
Nitro Nation Racing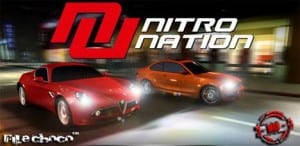 Nitro Nation Racing has many fans on a bigger display. It has all those required attributes like fantastic graphics, cracking track, and functionalities those match perfect on a bigger display. Especially, it is recommended to have Tegra to enhance graphics to its very best. The best part about the game is that it can be played both online and offline; single player, and multi player mode.  The game is available absolutely for free to download.
Shine Runner
The amusing stuff comes with decent graphics, engaging and intuitive story line.  Anyway, our point of interest here is that this is a fantastic option to be played over a tablet. To be honest, playing it on a smaller screen smartphone never gives the due satisfaction. The game has managed to become a favourite especially for its impressive features. It can be downloaded absolutely for free.
Asphalt 8: Airborne
Here we come up with one of the most popular names in gaming arena. However, it is having a huge global fan base especially through the tablet users. Asphalt 8 is a favourite today for its simplicity. It is best to be played over a tablet as the gamer needs to handle dragging or other movements accurately those are favoured to be performed over a larger screen. The mammoth community over the web, upgrades, and interesting specs make it one of the finest games on a tablet.  The game is absolutely free upon buying the application.
Racing Rivals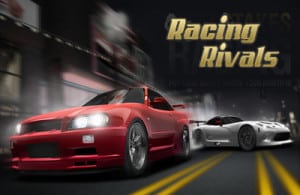 It is already a lot poplar game over the larger screens. It is here to mention that you need to have NVIDIA powered Tablet to grab the best experience out of it. It is a game with most awesome graphics arrangements, and the Tegra makes you experience it in the best way. Hence, upon having all the prerequisites just bang on with the game. There is no in app purchase as well.
This is the guest post by Christopher Austin and Hidden Object Games 365!