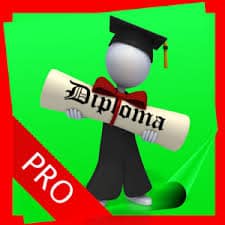 The students need to keep in contact with your exams. Any degree you frequentiate (undergraduate, master or one cycle), the app recently arrived on the Play Store could be for you. We are talking about Libretto PRO Uni . Libretto Uni PRO is the virtual university book for you! By entering your personal details it lists you the exams and the partial passed and it advises those yet to be carried out by a simple reminder and a notification.
Luke Pompeii developed this new title that allows you to manage all the fundamental information excellent way for a person who attends the university. First, you can enter the exams and include the grade you achieved, credits, teacher, date and even a note. In addition, the app also shows you the tests you need and then allows you to have readily at your eye on the results obtained during the college years. It allows you to calculate your average and also the weighted arithmetic and even to see their performance on a graph .
Click Here:  Pill Reminder
At your disposal also a complete management of tuition fees and a calendar to remember your lesson times.Supports the languages ​​English, Italian and French.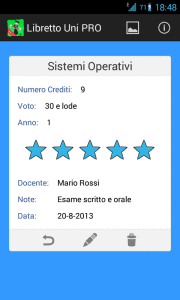 Functionality:
Open :                            Check the list of your achievements or your partial exams
Re-examination:   Add to book exams or partial carried out with related                                                    information.
New Memo:               Enter a reminder to an examination to be carried out.
Reminder:                  See your notes.
Remove:                      Deletes the booklet to replace it with another type of                                                        degree or simply to end university.
Your Profile:                  Visit your profile.
Yield:                              View graph that shows your performance.
Information:             User manual and information about the application.
Booklet Export:        Lets you export your booklet.
See Tax:                         Allows you to manage passe paid and to be paid.
Calendar Subjects: Allows you to manage your own schedule university.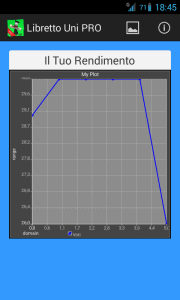 Do not miss the opportunity to enter memos and reminders, and, in addition, you can export your book.Libretto Uni PRO is a free application, but can be downloaded at a price of € 0.79 . If you are interested, please download it from Google Play!