If Android is ruling today in technology ring, then it must say a big thanks to its characteristic of offering finest gaming experience. The platform has been always enchanting for gaming freaks, however, in past few years it has taken the level to a new extent. Starting from game play to graphics it has been satisfactory in all manners. If you are looking for multi player options, then Android should be your exclusive focus. Anyway, this effort of us is certainly going to help you. Here we present some of the fantastic multiplayer games for your android device.
Asphalt 8: Airborne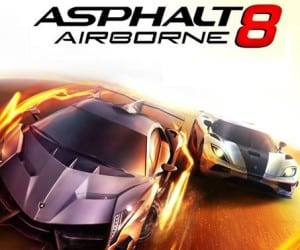 Undoubtedly, Asphalt 8: Airborne is one of the most favourite multiplayer games of the present time. The best part about the game is its intuitive nature. Well, it's quite simple; following the story the multiplayer game is about racing with competitors over the web. You can have about eight contenders at a stretch making it the most thrilling. However, the excitements touch the peak when you come across with ghost challenges where mates can confront the best period on field and chase a ghost of you, and you don't need to be actually there. The game is free as well with in app purchase. It means there is nothing going out of your pocket. So, just have a blast with this terrific game.
Real boxing
This is something for the boys, or any masculine folk. If you are a boxing bug, then the game is having everything for you to offer.  Too real looking, this game involves enchanting graphics, perfect arrangement for game control, multiple game playing modes, etc.  This is one of the finest multiplayer games on Android that offers you with the option of tweaking the protagonist and gets engaged through clash in different zones. You can purchase it over Google Play.
Modern Combat 4: Zero Hour
This is such a crazy game with envy making popularity under its belt. The thrilling game play and catchy graphics arrangement make modern combat 4: Zero Hour one of the finest recommendation as a fps shooting game. It comes in multiple modes with a mammoth weapon sets. You can have the game over the Google Play.
GT Racing 2: The Real Car Exp
This has been one of the most preferred options for the die hard racing game freaks. It has a huge arrangement. You have the chance to get involved with above fourteen hundred trials. There are sixty seven super efficient vehicles available over thirteen paths. Making it too realistic the game involves various timing and nature condition. The multi player game can be played over the web.
Clash of Clans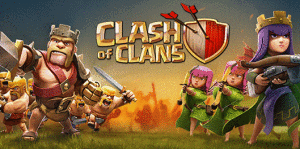 Here we come up with one of the most popular names in gaming area. The game is available for free with in app purchase. There is no scarcity of appreciations or accolades for the multiplayer game. You need to be strategic for the game. You make your own empire, grow the troops, control them, and you have to attack the rivals as well. In fact, it is an absolute multiplayer game. You have the option to come across clans or other people to assist each other. Action is always on here. Either you attack, or you get attacked. The multiplayer game has become even more delicious through the addition of clan wars last year.
Candy Crush Saga
Insane is someone who hasn't come across with the above name. Resembling candy puzzle makes it perfectly thrilling with engaging adventure. There are about four hundred stages available for you. The game is available for free on Google Play. Needless is to mention about its Facebook connection.
This is the guest post by Christopher Austin and Escape Games 365!