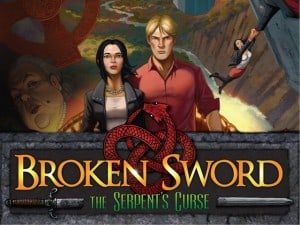 The Games com 2013 has brought with it a wave of ads for mobile gaming, considering the promising Godfire: Rise of  Prometheus  and the innovative Lone Wolf: Bloo on the Snow . Added to this list is Broken Sword: The Serpents Curse , the new chapter of the famous saga point and click Revolution Software . The UK, for the occasion, has released the first trailer showing some glimpses of game play. George and Nico , the protagonists of the game, will have to investigate the mysterious disappearance of a very famous painting. The game is set mainly in Paris, but the developers assure that the journey will take players across Europe.
Click Here A Thug In Time Android Review
For the game play side, it seems that the formation remained the same as the previous chapters, with intelligent dialogues to follow and puzzles to solve as in the classic point and click adventure games. The release date is still unknown, but the game will buzz on multiple platforms, including Android devices. We leave you with the trailer of the game, enjoy!
Broken Sword: The Serpents Curse Trailer Video