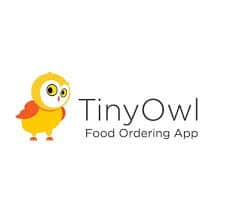 Many times we face a situation when we starve for food and start searching for restaurants near our home. Sometimes we are able to find contact number and sometimes we end up searching for them. Now you don't have to search for contact number and you can simply order food anytime from the restaurants near you using this amazing mobile app known as TinyOwl. This app allows you to order food if you are living in Mumbai, Hyderabad, Gurgaon, Bangalore and Pune. It is a smart way to order online in the cities. With this amazing app, you can order any range of food with just small touch in your smartphone.
Amazing Features of TinyOwl Mobile Application
Our lifestyle has become so hectic that we want everything in our mobile these days. People have started using their mobile phone as a single device with which they can order anything they want. Moreover people have become so busy in their lives that they don't have time to cook or even go out and visit a restaurant. In order to save yourself from the hassles from order online, you can simply check menu of restaurants using TinyOwl mobile app by simply browsing the application and place your order with simple touch of phone.
TinyOwl app is the need of the order these days which can relieve you from order online during your busy schedule. With the help of this wonder food ordering app , you can choose from many menu options. It allows you to choose preferred cuisines from your nearby restaurants and pick the ones the option which you love the most.
TinyOwl food ordering app detects your location and display restaurants which are near your location. This way you can order online food which is efficient and best for you. TinyOwl also allows you do your payments in much safer and secure ways with the help of your debit or credit card.. If you start searching online, you would be able to find out that there isn't any good Food delivery app available in the market like TinyOwl.
Once you place the order, you can easily track it and even save the order which you have placed online. This way you don't have to enter the order again and again. Tiny Owl enables you to place your order quickly and also ensures faster delivery of food. It keeps a secure information about your credit card, debit card and even your order placed online so that you don't have to enter the information again and again.
Get the Best discounts and Deals along With Delicious Food
If you start searching for best food delivery app, one thing which comes to your mind that you always look for cost effective alternatives and options. One can avail best discounts and offers using TinyOwl and can get the most out of this food delivery app. Each time you order a good, you would be able to find few good deals with the help of which you would need to pay less than the actual cost of order. Moreover there is always new promotions, offers and discounts available through this app and you can get top class food delivery at your home or office.
Final Say
TinyOwl App gives your order quickly and makes sure that customers are satisfied with amazing customer service. All you need to do is search for the Android App on Google store, download and install it. It is quickly expanding and soon looking to launch it many other cities in India. So if you are feeling hungry or looking to order a snack, use TinyOwl now and satisfy your hunger.