In the hustle and bustle of life, there is always a little time left to kill. Even if you're always busy rushing from place to place or appointment to appointment, there is time on the subway, the bus, or in the passenger seat of the car to spend a couple minutes doing something completely mindless or just plain fun to pass the time.
Of course, it's very important that you only partake of these gaming activities when you're not driving, as it only takes one car accident in the flash of a moment to change a life forever, but if you're not behind the wheel and you've got ten or fifteen minutes to kill, here are mobile games you should download: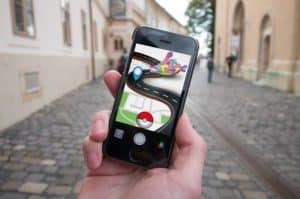 Badland
Straying from the obvious choices that have seen their fair share of the spotlight, if you need to kill time, try your hand at the game Badland. In the game you get to go on an adventure in a forest where things have gone askew. The game was so successful that they've come out with a second installation and there are over 30 million players. If you're tired of hearing about Pokemon Go, download this game instead. It's an easy and addictive way to kill time.
Puzzle and Dragons
With so many games to choose from out there, it's hard to know what to download. If you're not into the action filled games like Badland, you could try your hand at something that is more of a brain puzzle game instead of a reflex fame. Puzzle and Dragons fits into that category. It's known to be just brainless enough that you can play it when you don't feel like working out your noggin, but it also has it's challenging moments.
Osmos
If neither of these games sound appealing in the moment and you're looking for something to help you wind down before bed or help you relax a bit before a big meeting, Osmos is just the game for you. It's set in space where you're a little ball of energy that gains its power from touching other balls of energy. The only objective is to grow into as big a growing orb as you can. It's simple, yet addictive, so if you're looking for a time passer that won't stress you out, download it today.
Terraria
If you're looking for something that feels a bit more Mario Bros but is a little more exciting and fresh, download Terraria. All you do is wander around a parallel universe digging for cool things, exploring the alternate universe your character is in, and enjoying yourself.