The world of game and the gamers are definitely going through the golden era. Credit goes to the Smartphones emerging as one of the biggest encouragements on this regard. Blend of technological advancements have offered gamers with incredible flexibility. Games are available these days of various concepts and tastes. No matter you want to cruise through the racing vehicle, fight it hard against the rivals, or scratch your brain through puzzles, there is always something interesting available for you. And, to be honest, Androids have always provoked gamers to be more and more demanding. It is pretty evident if you take the last year in to account,
On this context, we present you top 5 Android games those were simply rocking.
Dots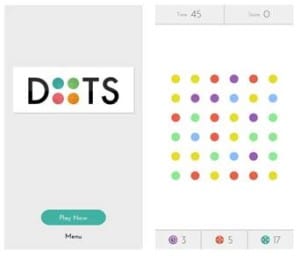 A game should have the basic aim of relaxing and energising your mind. In short, it should be simple as possible. If you are in a hunt of such game, then the above one is absolutely for you. As a player you just need to draw lines through the coloured dots. You just have to join those, and as the tinted parts are likely to do in game, they vanish. That's where you have to put your brain. The process goes on this way becoming increasingly gripping as you try for better combinations. The game can be downloaded for free.
Angry Birds Space
The popular name quite well maintained its reputation last year as well. Best part of the game is its realistic approach. This time on Android it has been revamped in terms of graphics. It brings some fresh gaming methods along the higher levels needing better tricks, in addition with the baffles mostly demand a little more creative for the best experience.
You can download for free.
Stick Cricket 
Stick Cricket is a nice game that focuses mostly on the basic techniques of the game. You need to take care of the timing and bounce and hit the delivery. The distinguishing part is that here you don't need to take care of the filed positions. As you stick with the basics your playing quality gets better. You can download it for free.
Monument Valley
It's one of the most interesting and addictive games in the line-up Here you will come across with different complex patterns along its dazzling maps inclining and turning in ways that looks like confronting the rules of nature. You have to move through heights, cross those and make them grounded.
The best part is that there are only ten levels to cross through the quest. Remember, you have to get rid of the crows.
80 Days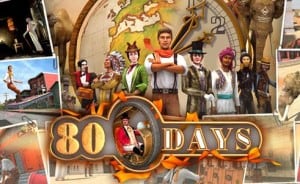 This is something for those who love fiction games. It is perfectly intuitive and involves thorough adventures. You have to escort the lord in his incredible quest along an additional Earth packed with airships, automatons, etc. As a player you will be moving through best parts of the globe inventing new ways and riding through the suspense while finding each city through the specialised interface.
You have to find out the quickest paths, manage your account while taking in the places of interest and tracks.  It costs about $5.
Pocket League Story 2
Here we come up with the gaming option where you have to scratch some brain. In fact, it is pretty popular as a management game. Some parts of it are extremely energetic. You have full control of the club. You have to apply various tricks through out, manage finance, etc. Basically, the player needs to have excellent observation power for dragging the best. Anyway, you can download it for free.
This is the guest post by Christopher Austin and DirtBike Games 365!