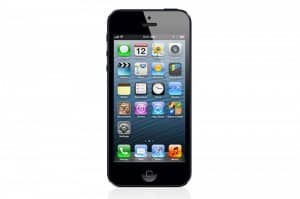 Our phones are our most prized and valuable possessions. We constantly keep a track of them and never let them out of our sight. But protecting our mobile phones is more than just about keeping them safely tucked away in our pockets. We need to ensure that they are protected from getting scratches and dents. For all the iPhone 6 users out there, who are on the hunt for the perfect protective case for their cellular devices, here's a list of covers that you may wish to consider purchasing.
Apple itself has a range of excellent and sturdy covers for the iPhone 6 and iPhone 6 Plus. Available in silicone as well as leather, these covers come in a spectrum of vibrant and captivating colours. You can explore the various covers on the Apple online store or at the Apple stores.
Speck is another company that has a variety of fun and high resolution protective covers to offer to iPhone 6 and 6 plus users. These covers have a candy shell case that come in a special grip version, making the phone easier to hold. These covers are also available in an inked and a card version. The inked version has breathtaking high resolution graphics on it and the card version permits the user to keep his credit cards and cash safely inside the cover.
Spigen has a wide range of sturdy protective covers for the iPhone 6 and iPhone 6 Plus. These covers are available in varying amounts of protection. There is a tough armor case that comes with a kickstand and provides extreme protection for your phone. Spigen also has a special Air Skin cover that is supposed to be one of the slimmest iPhone 6 and 6 plus cases ever made.
Incipo has an assortment of protective covers for the iPhone 6 and iPhone 6 Plus. These slim covers are available in a wide variety of colours and are very affordably priced. From vibrant and captivating pinks for the ladies to black professional looking protective covers, Incipo has something to offer to everyone. The Feather Case and the DualPro cases are exceptionally popular amongst customers. The feather case is a polycarbonate one that is extremely light weight and slim. The DualPro case provides the phone two layers of protection and is slightly thicker than the Feather Case.
Otterbox's iPhone 6 and iPhone 6 Plus covers are sturdy and protective. The Otterbox Defender series covers are ideal for people who tend to be clumsy. Though slightly on the bulkier side, this series provides a 3 layer protection to the phone. In addition to the Defender series, Otterbox also has slimmer cover cases to offer its patrons. The Commuter Series and Symmetry line series may be thin but have drop protection and scratch protection.
Groupon offers its customers iPhone 6 protective cases from a wide range of manufacturers. These covers are available in beautiful and vibrant colours. Groupon covers have a special wallet case cover and Aduro book case folio. The book case cover actually resembles a hard bound book while the special wallet case cover can hold cash and credit cards of the user too.
There are numerous iPhone 6 and iPhone 6 Plus covers available in the market. Depending on your preference, you can select a vibrant cover or a cover with excellent high resolution pictures and graphics on it. Bewakoof.com is also another portal that has some excellently designed high resolution covers to offer its customers.