If you're on the hunt for web hosting services, it can be difficult to choose between the hundreds of options presented by a search. How do you know which sites are worth the money? What makes one package better than another? Here are a few things to consider when choosing a domain.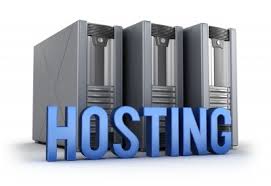 Power
No one offers a truly unlimited amount of space or storage, so make sure you're hitching your post to a company that can handle your bandwidth requirements. It will cost you both traffic and revenue if you hit an invisible limit when you least expect it.
Support
If you have a question about your bill, will you be able to speak to a real person to resolve the issue? If your website goes down at 2am on a Sunday morning, will you still have access to their techs? It isn't uncommon for large hosting companies to outsource or digitize their customer service, but it's worth the effort to find one that doesn't.

Protection
Your chosen host should be able to safeguard your site from spam, spyware and common web attacks. From their FTP clients to their online networks, your data should never be exposed to anything that could compromise it.
Price
The most obvious concern of any purchase is price, but don't let it become your bottom line. A cheap package isn't necessarily the best one, not when you consider things like features, security measures, contract benefits, et cetera. Depending on your needs, it may be worth the investment to spend a little more money.