If you love travelling to different places or planning a trip in near future, you must have a travel app installed in your smartphone. There are many applications developed just to make your trip hassle free and more comfortable. These applications provide all the required information such as nearby restaurants and bars, lounges, coffee shops, emergency medical shops, flight details, and lot more. Therefore having a travel app installed in your Android smartphone can be a wise decision.
There are many travel applications that have been developed but we need to find out the best travel app amongst them. Let us look at the best 5 travel apps for Android.
Google Maps
This is one of the mush have app in your smartphone. User friendly interface and simple navigation allows you to find directions and places easily and quickly. In addition, you can zoom in the city that you are going to visit and know your direction right away. With the street view feature, Google Maps shows you the exact location where you will be going. This makes travelling more easy and lets your reach your destination on time.
Hotels.com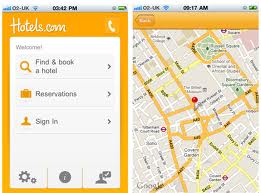 Once you have planned your destination, you need to find the right accommodation for yourself. Hotels.com simply helps you find best hotels that match your budget. Plus, you can read customers reviews, star ratings, and tariff. To avoid any hassle while travelling, pre-booking will keep you away from the stress of searching hotels and carrying your luggage everywhere. Moreover, a comfortable stay makes your journey complete.
Hipmunk Flight & Hotel Search
Another travel application that you can depend on while travelling is the Hipmunk Flight & Hotel Search app. This allows you to easily search for hotels and flight schedules in just one click. The interesting feature of this app is that it makes a comparison with other websites and finally displays the results. All in all, this travel app can be great to check flight schedules and hotel reservations.
TripAdvisor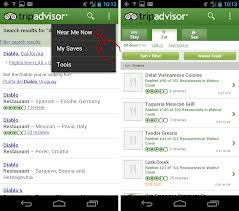 This app integrates all that you need while travelling. From hotel information to restaurants, nightlife to entertaining activities, TripAdvisor provides information for all. Thanks to its user friendly interface, this app enables you to easily search for your location and also help to plan your day.
Booking.com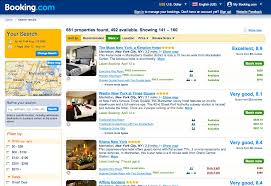 Making hotel reservations prior to your journey or pre-booking can help to save your time and efforts and also lets you travel without any worries and stress, making it very comfortable while travelling with children or old aged people. Booking.com not only provides information of various hotels available in your travel city but also offers competitive rates. Moreover, you can even book your hotels using this application. Besides, convenient interface and easy to understand functions make this app a must have in your smartphone.
All in all, these travel apps are simply developed to make your journey stress-free. Whether you are travelling or planning to travel, check out the above applications and make your journey comfortable and enjoyable.
Author Bio:
This is Guest Post by Raj travel blogger and blogs at travelgola.com and travelnize.com