There are so many different types of apps these days, there's basically an app for everything you could ever imagine! No matter what it is you want to accomplish, there is more than likely an app out there that can help you with it. Apps are extremely user friendly, you can carry them with you in your pocket, and best of all many of them are even totally free to download. In case you're curious, here are 4 things Android apps can help you with!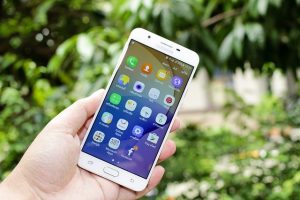 Design
If you need to design a logo for your new business or a poster for a fundraising event, you may think you need to hire a graphic designer to help you with that. But this is not always the case, especially now with all of the great design apps available. 
Even if you have no design experience, there is an Android app out there that can help you create the design of your dreams without too much practice. Do some research to find out which app may be best for the purposes for which you need it, and download it today. You can even play around with a few different ones to see which you like best. 
Navigation
These days, all you need is an address to get to your destination. There are so many great map and navigation apps out there that will help you make all the correct turns and get to wherever it is you want to go. They will even help you to find the fastest and most convenient route with the least amount of traffic! 
Boredom
These days, there are so many different phone games that can actually be really fun. These types of apps will help you to combat boredom whether you are waiting in a long line at the DMV or stuck at the airport because of a canceled flight. Another benefit is that many game apps can also double as brain exercises and help you to be more of a critical thinker.
Scheduling
If you have trouble keeping track of important dates or meetings, you need to download a free scheduling app to help you manage that. It can make your life so much easier to have everything written down in an app on your phone so that you never have to worry about forgetting anything or getting the date or time wrong ever again. 
You can even set it up so that you get alerts to remind you whenever you have something coming up. 
These days, there's an Android app for everything, so from now on let your apps do the work for you and save you time so that you can stress less!