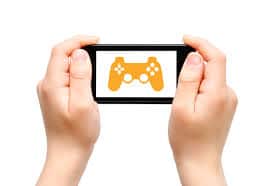 Whether you're an avid gamer, or just looking for a fun diversion, mobile gaming has something for everyone. So which games are new out for 2015, and which ones are highly anticipated for release this year? Here are just a few that are worth looking out for.
Slots Boat
Bring out your inner pirate with Slots Boat, one of 2015's up and coming online slots based games. This is a game that combines the magic of travelling the high seas with the fun of slot play.
You captain your own pirate ship and you decide your own destiny. As you journey through the game you can win a selection of free prizes and coins. You can also challenge your friends or share their pirate adventure with them. The Slots Boat app is free to download on both Android and iOS; you get 5,000 coins free when you download.
Project Phoenix
This is one game that's building a lot of anticipation, with the upcoming 2015 release of both the console version and the mobile version.
Coming from the creators of such impressive video game titles as Final Fantasy, L.A. Noire and Halo 4. This crowdfunded adventure game transports you to a fantasy realm, where you are in charge of a group of heroes, negotiating in depth storylines in a strategy based experience.
The final look and feel of the iOS and Android version is yet to be confirmed. It's expected that features will be different to the full version, due to mobile development limitations. This doesn't change the fact that there's much excitement around the launch of Project Phoenix.
Her Story
For fans of FMV, Her Story is arguably one of the best examples. It's a gripping game that will stretch your mind.
Developed by Sam Barlow, who also worked on Silent Hill, it revolves around a simple premise.
A man has been killed, and your job is to decide whether his girlfriend is guilty of the crime. All you have to go on is a series of filmed police interviews. The interviews all took place in the 1990s and the display features grainy and flickering images that perfectly reflect older video content. If these effects become irritating you can opt to switch them off.
Knowing nothing of the woman's story before you watch the content, you will become immersed in the game while reaching your eventual conclusion. Her Story is available for iOS and can be downloaded from the Apple Store for US $5.99
There's plenty of choice in the mobile gaming world, with Slots Boat, Project Phoenix and Her Story all providing a very different gaming experience.