It can certainly be said that there is an app for almost every conceivable need.  Some of the best apps out there are some of the most inexpensive and most of the time, free applications.  The Google Play store has been the host of a new generation of apps that are reinventing the way we use our cell phones.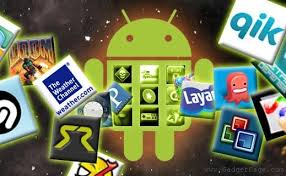 The only problem most people encounter is that there are just too many apps available to sift through on any given day.  Luckily, we are here to help!  Here is a comprehensive list of the seven best applications available on the Google Play Store today.
Google Opinion Rewards
This app is an easy way to make a little extra scratch on the side.  Google pays people in store credits to complete a plethora of short surveys.  No kidding! The reviews are typically super short, like only a couple of minutes.
Avast Antivirus and Security
Avast Antivirus and Security is an excellent antivirus application that can actually be trusted to protect a person's cell phone from malicious encounters.  For comprehensive phone protection and a bunch of other snazzy features, try downloading the mobile version of 2015's best free antivirus protection.
Greenify
We use our phones for virtually everything.  It is highly beneficial to grab up a great battery-boosting app.  Greenify is that app.  Android's new operating system, Lollipop, has its own battery-saving tools built in but these capabilities should be utilized as a last resort.  Greenify constantly works on the little things that drain a phone's battery life.
Clean Master
Clean Master is ideal for keeping a phone's systems operating to their fullest potential.  No one likes having a super slow phone that freezes up when two programs are running simultaneously.  This application is free, and it actually works.
Opera Max
Data package limitations have been a real bummer for many people.  Unless a person is lucky and has tapped into an unlimited amount of data each month, it is crucial to squeeze every bit of info out of the allotted amount of data.  This program slims down the size of photos and videos to make the most of every phone function.
WiFi Mapper
Running off of a limited data package is one of the many reasons people seek out public WiFi locations.  WiFi Mapper does exactly as its name suggests.  It maps out where all the public WiFi signals are located.  This program is excellent to have for playing Niantic's sensational app, Pokemon Go.
Zedge
A great place to get quality sound files and wallpapers for free is Zedge.  Zedge has hundreds of free ringtones, notification sounds, and wallpapers to sift through for the perfect customization experiment.  The ads on this app are a bit overwhelming, but it is overall very useful.